Serve first those who suffer most
H.O.M.E.'s Special Programs are designed with low-barrier access to resources for members of the community and guests of our shelter. Families shouldn't have to struggle in order to give their child(ren) a backpack with school supplies or a warm winter jacket. To access these programs, call 469-7961 extension 106.
Want to help? The following list of items are frequent needs in our programs...
New or gently used backpacks
1-subject binders
Pens/pencils
Notebooks
Folders
Composition notebooks
Rulers
Erasers
Pencil sharpeners
Water bottles
New or gently used warm coats/jackets
Winter hats
Gloves/mittens
Thick socks
Winter boots
Scarves
Hand or feet warmers
Sunscreen
Beach towels
Lunch boxes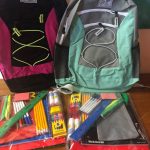 Backpack Program
H.O.M.E.'s Backpack Program provides students in our community with a new or gently used backpack with supplies. The Backpack Program uses RSU25's student supply list by grade. All items distributed are supplied through donations. Families are encouraged to call in August to have their children added to the list.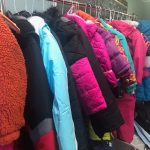 Winter Coat Program
H.O.M.E.'s Winter Coat Program provides warm winter clothing either new or gently used. The Winter Coat Program is open to children and adults. Winter hats and gloves are also offered. Snowpants and boots are sometimes available. All items are donated by generous supporters of H.O.M.E.'s programs.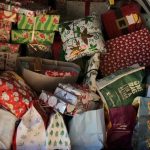 Christmas Program
H.O.M.E.'s Christmas Program provides gifts to children in our community. Families may call to add their child(ren)'s name to be added to the Angel Tree in October each year. The Christmas Program at is supported by First Congregational Church of Greenwich in Old Greenwich, CT and First Congregational Church in Georgetown, MA and individual members of our community.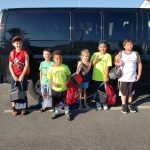 Summer Camp Mentorship
Since 2018 H.O.M.E. has collaborated with area organizations to create a summer mentor program designed for children staying in our homeless shelters as well as children living in low-income households. The Mentorship enables these children to attend a local daycamp during a week in the summer.