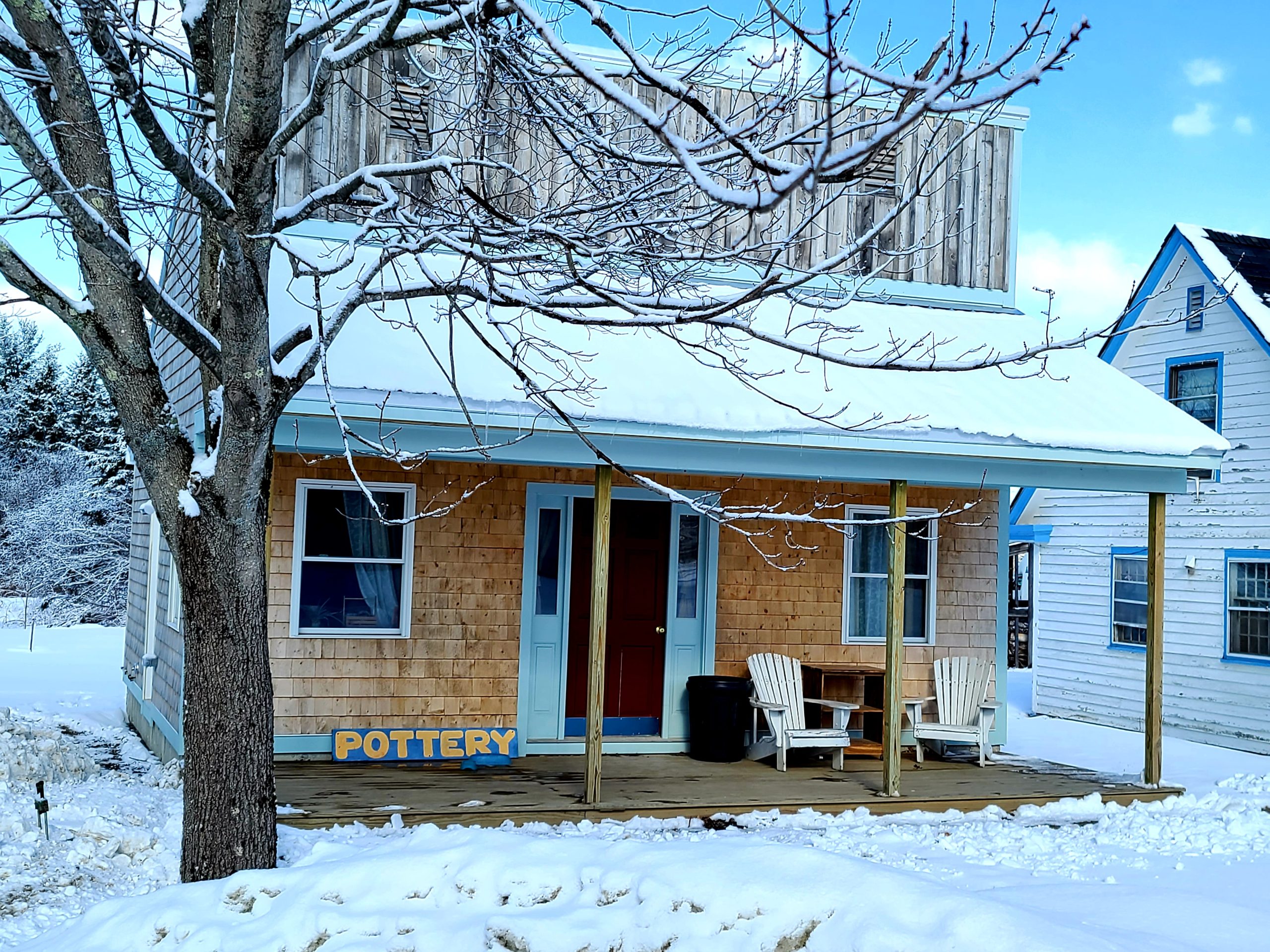 Basic to advanced pottery courses are offered to the general community and individuals who are part of H.O.M.E.'s broader programming. The studio is open Thursdays and Fridays. HOME's Community Pottery Studio offers classes by appointment. Classes for the general public are $40 for four hours and classes to shelter guests are free of charge. Apprentice opportunities are also available. FMI call 207 469 7961 and ask for Rosalani Moore. The studio offers opportunities for shelter guests and community members to learn the craft at their own pace. We find that having this activity available can be a form of therapy. Often the feel of clay and the process of creation helps individuals step back and meditate, which can help them remain focused through the difficulty of transitioning out of homelessness.
It has been wonderful getting a chance to learn about pottery!
About Rosalani Moore
Rosa began her study of pottery and sculpture as a child. At 16, employed by Round Tree Pottery in Panama City, Florida, she developed her skills further. She continued her studio arts training under Hiro Tashima and after returning to Maine, attended workshops at Haystack Mountain School of Crafts. Rosa has shared her knowledge both as a witness to poverty and talented potter by holding pottery classes for underserved children and adults at H.O.M.E. since 2010.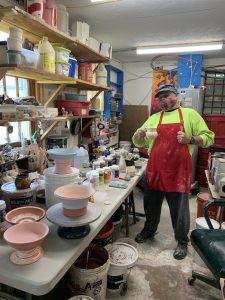 Steve Weslow has a degree in Fine Arts with a concentration on ceramics from Frostburg State University in Maryland. Steve has over 20 years of experience in pottery specializing in wild and whacky sculptural pieces in addition to his functional ware. He has sold his pieces for many years at craft shows and sales and sells online and in galleries. Like many artists, Steve's talent isn't just in ceramics, he also carves wood and welds junk-metal sculptures.