Over 50 years of building hope
H.O.M.E. has been serving the people of Hancock County since 1970. The programs at H.O.M.E. have evolved to accommodate the needs of its community.
History of H.O.M.E. Timeline
1970- Bought Dorr House, – first used as craft store. The Heifer Project started. H.O.M.E.'s first sign read Rural Life Center.
1972– Craft classes at seminary, sewing instructions for wholesale clothing from stitchery, tutoring reading, outreach to people needing home repair, clothing, food. Dorr House addition built.
1973-1974-Learning Center, Pottery, Leather Barn, Current Craft store built, weaving shop moved whole from Orland Village, Chapel taken apart at Penobscot and put back together on grounds, day care started, Showing off clothes in New York Fashion Show.
1975– Down Home Farming.
1976– Mandala Community was incorporated, This Time newspaper first edition published.
1977-Kitchen addition to Learning Center built, thrift shop started.
1978– Market Stand built. Now serves as Food Pantry and Soup Kitchen. Covenant Community Land Trust Incorporated.
1979-Dorothy Hance House (our first homeless shelter) now called Hospitality House.
1981-Revolving Loan Fund started. Loans to the Self- Help Family Farms. Founding of St. Francis Inn and East Orland Country Store.
1983-Patten Pond houses built, Garage and Sawmill. Rural Education Program (REP).
1984-Covenant Community Land Trust first annual meeting.
1987-Emmaus International came to H.O.M.E. for their Annual Meeting. H.O.M.E.
1988-REP Intensive Weekend to organize around Land Trust Legislation. Soper Lot houses started.
1989-Homestead Land Trust legislation and referendum passed 1990-Irving semi crashed into the chapel. Health Clinic formed. 1992 Emmaus Center in Ellsworth started.
1993-Millvale houses begun. Recovery Barn started. Currently known as Bargain Barn.
1994-Sedwick houses.
1996-Sister Barbara Hance House opens in Ellsworth.
1997-H.O.M.E. attends The Rural Coalition at Window Rock (Arizona) hosted by the Navajo Nation.
1998– Construction begins on Dedham Transitional Houses.
2002-House construction begins on Covenant Way in Dedham, Shingle Mill Fire.
2003-H.O.M.E. goes to Washington, DC to attend peace rally.
2004-H.O.M.E. attends World Social Forum in Mumbai, India.
2005-1st Annual Harvest Fair held separate from the Auction.
2006-Sister Marie Ahern celebrates 50 years of service as a Sister of Mercy.
2007– St. Francis Community fire destroys Mandala Farmhouse, Work begins on new farmhouse.
2008-New farmhouse completed.
2010-Shelter for women built on campus.
2011-H.O.M.E. Bakery begins, H.O.M.E. sign donated by St. Luke's Parish, Barrington, RI.
2012-H.O.M.E. attends "Stop the War on the Poor" rally, Dedham houses finished.
2015-New Millvale construction begins, Management Team created in preparation for Lucy's retirement, Winter Coat Program expanded.
2016-Lucy Poulin retires, Tracey Hair appointed Executive Director, Management Team restructured with Rosalani Moore, Assistant Director; Mary Mahan, Finance Director; and Julie Ream, Program Coordinator.
2017-Resource Room is created, Computer Lab created. New Bargain Barn opens.
2018-Campership Mentor program begins, Living Art Studio opens, last of Millvale houses sold, house in Dedham sold, two houses in Sedgwick sold, H.O.M.E. elected to a seat on the Statewide Homeless Council.
2019-H.O.M.E.'s housing program pauses – All houses but 2 rehabbed and sold, Outreach Transportation program expanded, project wood stove started again.
2020 – H.O.M.E. consists of four homeless shelters, a soup kitchen, food pantry, learning center, daycare center, craft studios, chapel, saw mill, shingle mill, bargain barn, wood shop, 18 units of transitional housing, summer camp mentor program, summer lunch program, project woodstove, garden program, volunteer program, community transportation program, winter coat and holiday gift program and back to school program. 47 employees.
Key figures in the development of H.O.M.E. and its' programs through the years.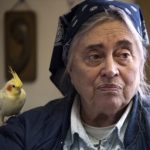 Lucy Poulin
Sister Lucy was a founding member of H.O.M.E. back in 1970. She served as Executive Director until her retirement in 2016.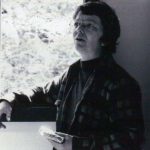 Sr. Marie Ahern
Sr. Marie ran H.O.M.E.'s shelter department along with Bonnie Williams. She was a driving force within the H.O.M.E. and Mandala Farm communities. Sr. Marie passed away in 2012.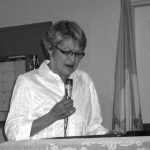 Bonnie Williams
Bonnie assisted Sr. Marie with running the shelter department and served as Sr. Lucy's assistant director. Bonnie passed away in 2014.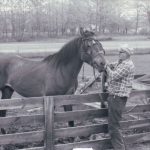 Phil Gray
Phil worked for 30 years at H.O.M.E., building houses for low-income families and coordinating volunteer groups. Phil was much loved by the people of H.O.M.E. and its volunteers.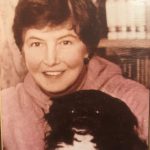 Sr. Barbara Hance
Sr. Barbara Hance was a driving force at H.O.M.E. up until the day of her passing in 1993. The Sister Barbara Hance House in Ellsworth is named in her honor.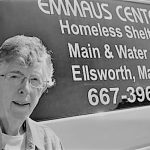 Sr. Lucille MacDonald
Sr. Lucille was instrumental in opening the Emmaus Center Homeless Shelter in Ellsworth. Although she has moved on to work in another state, her legacy of helping others carries on.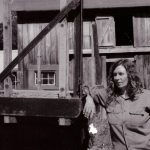 Ellen Moore
Although technically not an employee of H.O.M.E., Ellen was a leader at Mandala Farm for decades. Her hard work and willingness to get down in the dirt is missed since her passing in 2020.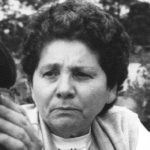 Cathy Tracy
Considered H.O.M.E.'s first Outreach Worker, Cathy was famous for being so focused on helping others that she inadvertently gave away a bag of her son's laundry thinking it was a donation.